D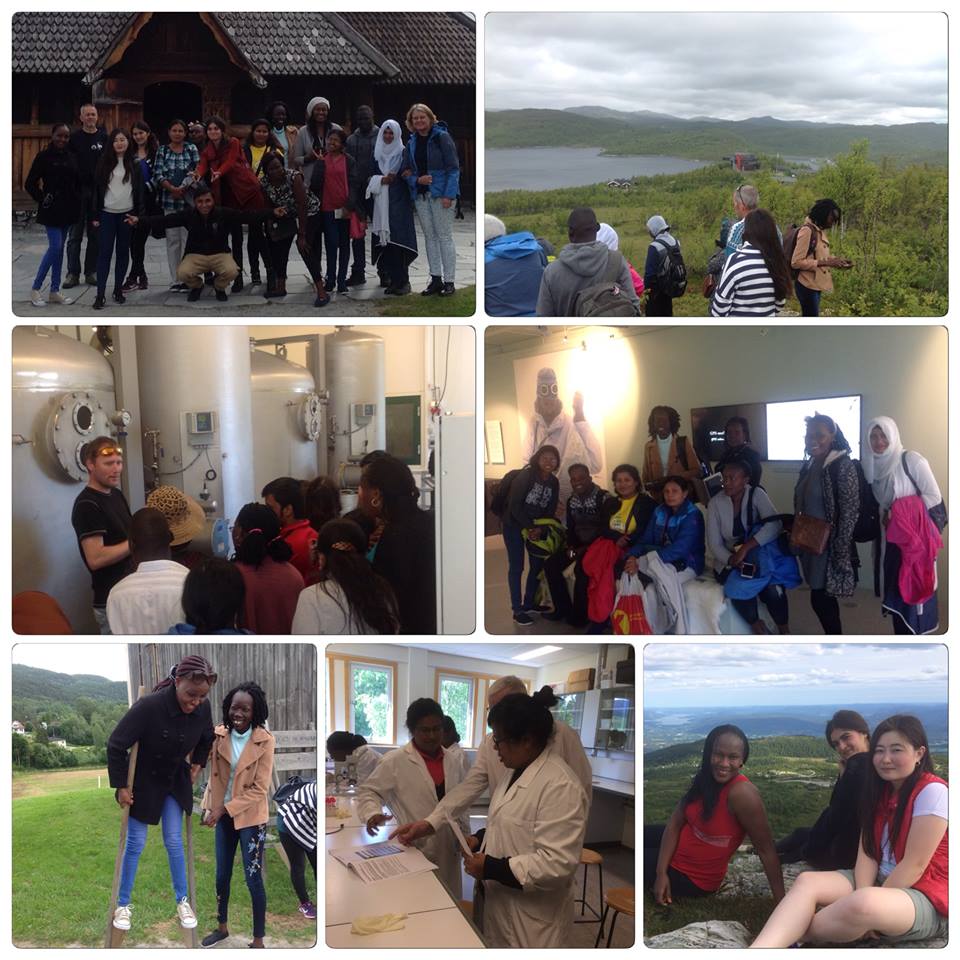 uring the three weeks from June 18 to July 8, 2017, the best students from Bangladesh, Belarus, Germany, Canada, Kazakhstan, China, Kenya, Kyrgyzstan, Moldova, USA, Tajikistan, Uganda, Ukraine, South Sudan, South Korea, Sri Lanka and Japan participated in the international summer school "Water Harmony" in the framework of the project "Water and Society".
This year we set a record with 66 participants! Organizers believe the unification of young water professionals from different parts of the world brings unique fruits: from the establishment of intercultural dialogue to joint scientific work in the future.
The students attended the course of THT-311 (Water Resources Management and Treatment Technologies) at NMBU. In being acquainted with modern and high-tech enterprises, an excursion was organized to the Lillestrøm drinking water treatment plant, showing the needs of Oslo city in Norway. At the end of the summer school at NMBU, the participants took the exam. The examination commission consisting of teachers from NMBU and teachers from other countries under the guidance of Professor Harsha Ratnaweera.
At USN, the WaSo students followed a 5 ECTS course, 4330 "Water Quality Challenges", with a working load of 150 hours in total. The course covered the following topics: Ecotoxicology, Groundwater, Cyanobacteria – ecology, toxins and health concerns and Ecological Purification Technology. All students delivered the mandatory assignment within due time in August. The students will receive a transcript of records and a Diploma from USN/WaSo-project.
The closing of the summer course was a festive ceremony in one of the oldest NMBU's auditoriums, where high-ranking guests gave motivational and inspirational speeches. Graduate students and students at NMBU prepared the festive closure dinner, which marked the end of the 2017 Summer School at NMBU and USN.
The project participants wish all the best to graduates of "International Water and Society Summer School" and invite to follow the news at our Facebook page.